Reducing Plastic, One Bag at a Time
Reducing Plastic, One Bag at a Time
Reducing Waste by Design
MAKING A DIFFERENCE
Welcome to our Home, we don't call it a Business
Join us on a journey to a Zero Waste & Plastic Free living and learn to Up-Cycle & Recycle. We believe in taking steps, however small they might be, to reduce the carbon footprint and "save the earth" by saying a BIG NO to plastic and other harmful products. It is our passion, our goal, to bring easy to maintain quality products that are sustainable, reusable, recyclable and yet unique to your individual style.
The World of 7Artisan Street ®
---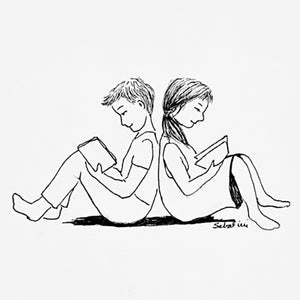 in support of

At 7Artisan Street, we have been actively involved in providing food, clothing, shoes, books and hygiene related items such as soaps etc. for a group of children that we have taken under our wing.

It is our dream to see these children on the streets get, at a minimum, the basic necessities of life. To realize "our dream" for these children we have further decided to give a significant portion of our profits towards their needs and growth. Small
businesses like ours depend on customers like you to succeed and deliver the promise because every purchase you make contributes towards providing basic essentials to a child on the streets.
Make a difference!
All about environment

At 7Artisan Street, we are all about environment. Let us share 3 thought provoking facts with you that are few of the key drivers behind our mission of promoting sustainable living, again, towards improving our shared environment for us and for our future generations:

1. The United States, alone, sends about 21 billion pounds of textile waste to landfills every year. This includes pre-consumer or unused fabric.
2. Plastic bags take anywhere from 15 to 1,000 years to break down. An estimated 1 million birds, 100,000 turtles and countless other sea and land animals die from ingesting plastic.
3. The U.S. cuts down 14 million trees per year to supply raw material for paper, paper shopping bags, and other paper products.

And here is what we have set out to accomplish with your much needed support:
a) Reducing Waste by Design: Up-Cycle what we can; as much we can
b) Zero Waste: Reuse, Re-purpose and Recreate
c) Refuse: what we cannot recycle or reuse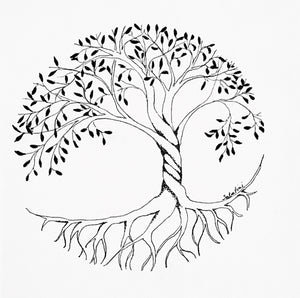 OUR CONTRIBUTION TOWARDS THE ENVIORNMENT
2018 - 2022 Updated as of 4/1/2023
Saved and recycled 48,150 pounds of pre-consumer textile fabric and dead stock
Reused 4,080 pounds of accessories such as buttons, beads, zippers, lace and trims
3,908 pounds of paper reused for hangtags, labels and packaging with a few hundred cardboard boxes reused for shipping
Upcycled approximately 2,259 pounds of unused retail leftover merchandise, such as pillow covers, drapes & table linen into reusable bags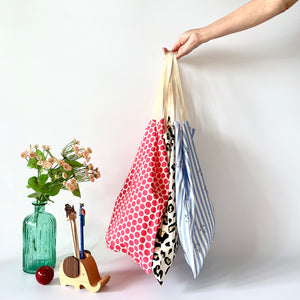 SAY NO TO SINGLE USE PLASTIC BAGS
Get Involved and Join Our Movement

We work with textile manufacturers, exporters and retailers to collect fabric remnants, dead stock, end-of-the roll yardages, textiles swatches that go to waste, sampling yardages and so much more. We take all this excess fabric of different types, colors, prints etc. and convert them into multi-purpose reusable bags and other functional products, in an effort of reducing the landfill and reducing the use of plastic bags.
We also bulk produce extremely durable up-cycled grocery, market and laundry bags.
For any wholesale inquires, please write to us via the contact form or at
contact@7artisanstreet.com

Every effort counts!
WHOLESALE
We use end of yardages and fabric remnants in large quantities for our wholesale orders, keeping it earth friendly and sustainable.
Varied prints and patterns are characteristics of "Upcycling", making our stock unique and distinct.
Please click the link below to see the catalog of our current wholesale products.
For More Details